Since it was founded, Kuchenmeister has been in the hands of the Trockels family and is therefore a family business through and through. In addition to the tradition, the urge for innovation, the goal of improving the products and ecological and social responsibility run through our history.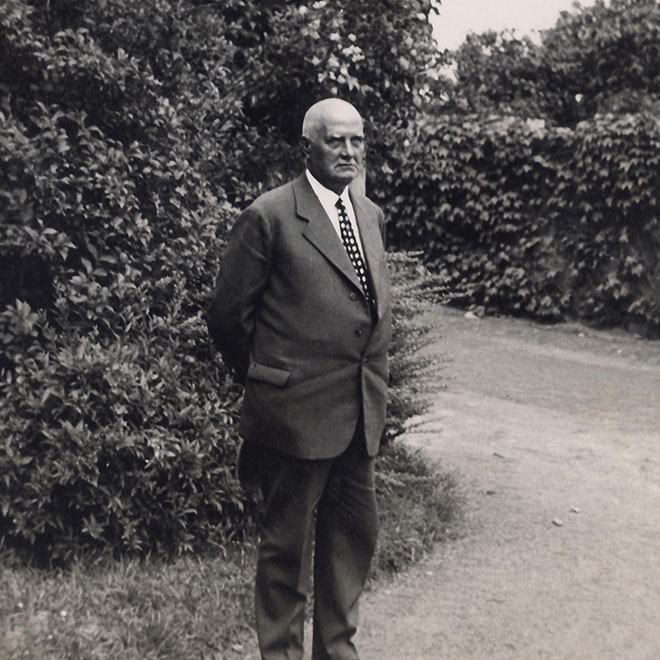 Julius Trockels founds a bakery on Osthofenstrasse in Soest. With his famous milk ice cream cake, he is known as the "master baker" in the Soester Börde.
Julius Trockels hands over the bakery to his son Wilhelm, who also has a knack for fine confectionery. Its particular specialty is the plum cake.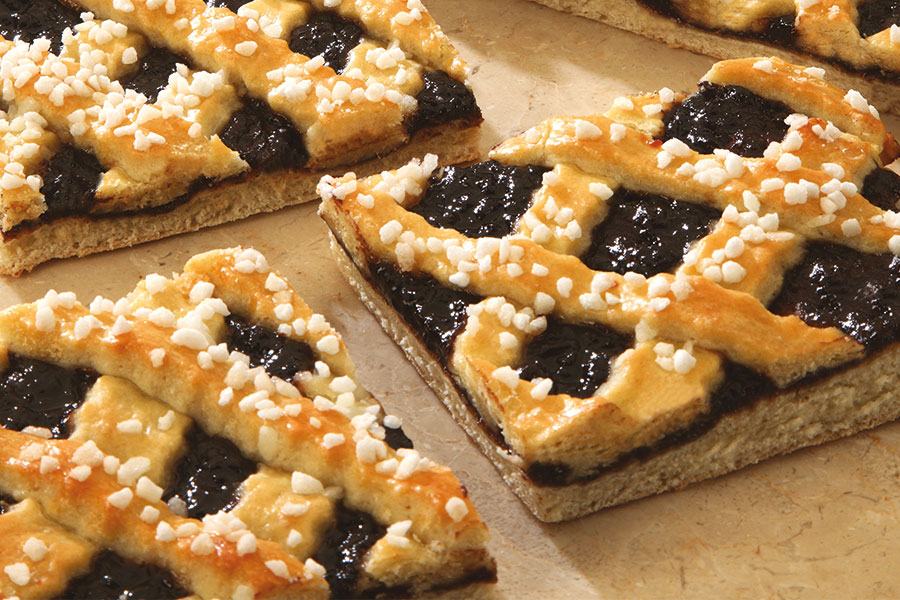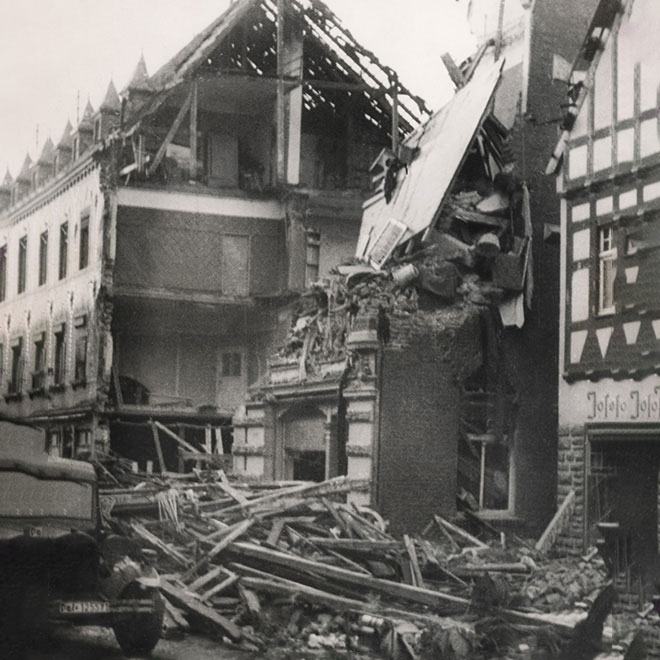 During World War II, the Trockels family's home and shop are completely destroyed. Wilhelm's son Günter, who is to follow in his parents' footsteps, begins his apprenticeship as a baker in Hamm.
Günter Trockels returns to Soest as a young master baker and begins selling bread from his bicycle. Soon he needs a motorized tricycle in order to always be able to supply the growing customer base on time. In its heyday, Trockels supplied 80 grocery stores, kiosks, bakeries and families.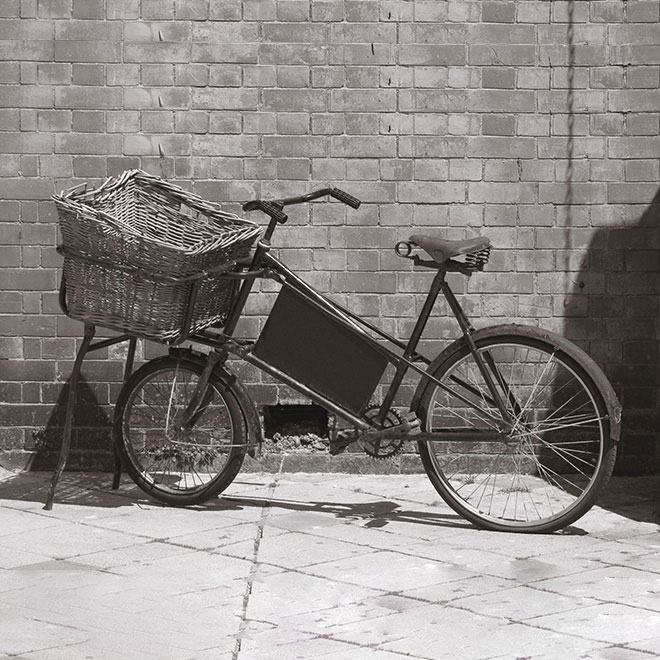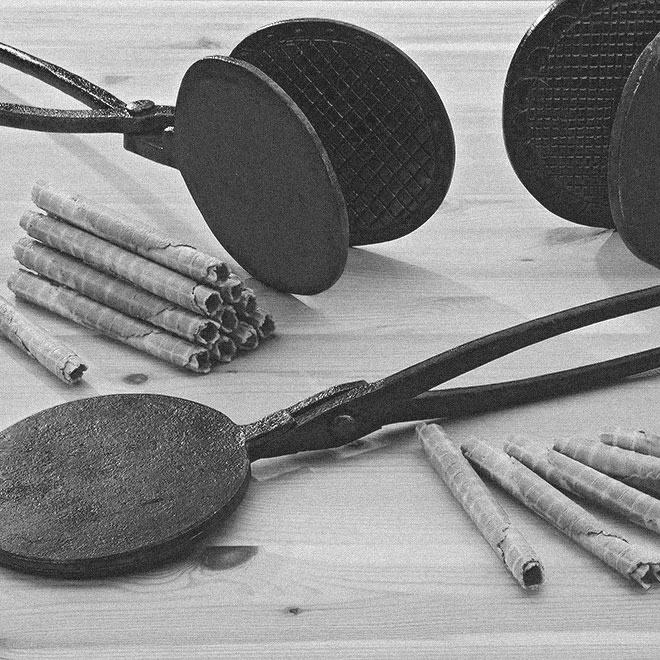 Günter Trockels expands his range of breads to include sand cakes and milk ice cream cakes based on his grandfather Julius' recipe, which he produces himself. rockels soon employs 50 people and supplies all of North Rhine-Westphalia and parts of northern Germany.
Günter is able to move back to Osthofenstraße with his wife Ursula, who had been married two years previously. On the property destroyed in 1944, a new shop with adjoining living quarters is created with a lot of personal work. The children are born here: Hans-Günter (1958), Thomas (1961), Uwe (1963) and Karin (1969).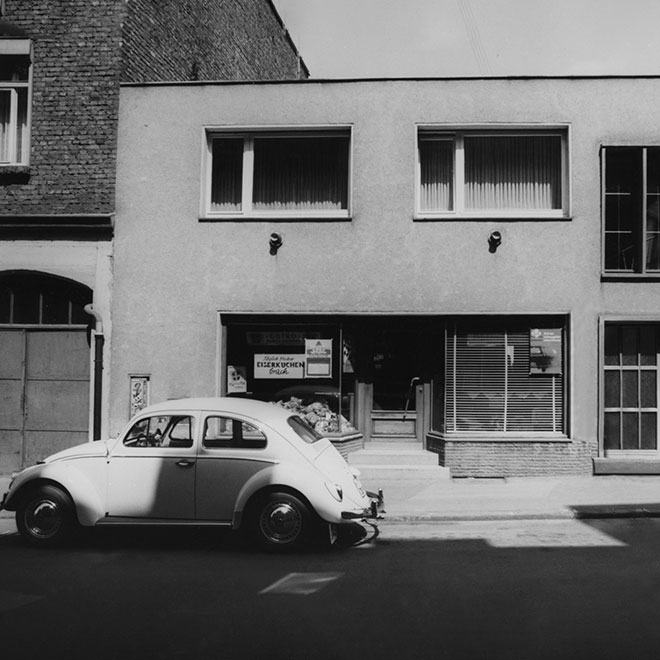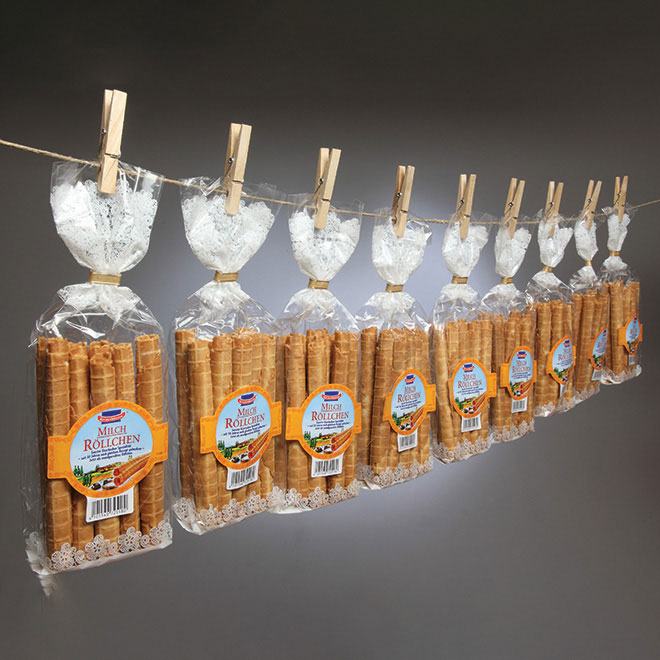 An automatic wafer roll system is purchased, a first step towards growth - but when it comes to quality, Günter Trockels remains old-fashioned: he firmly rejects the new trend of using water instead of expensive milk in production.
Due to the constant expansion of the product range, the company has to be restructured: Günter Trockels dares to take the step and builds a modern commercial building equipped with the latest technologies on Coesterweg in Soest. He still personally takes care of the distribution of his products.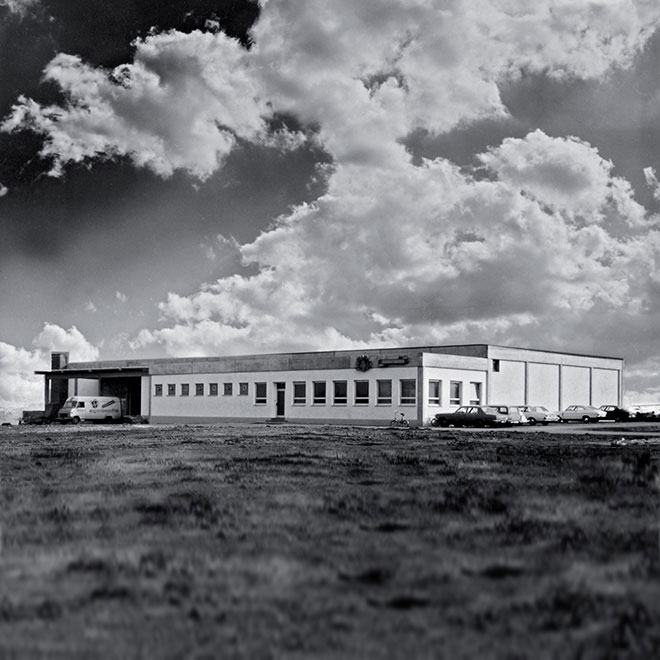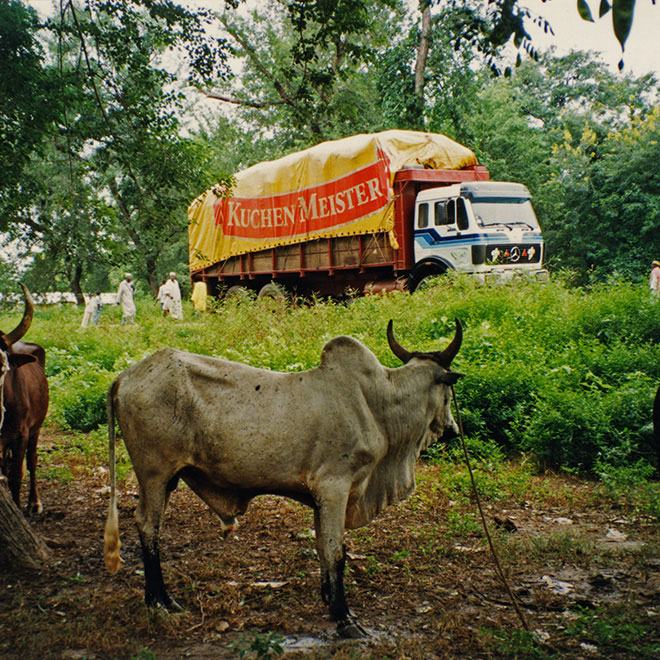 As early as 1975, Günter Trockels ventured abroad and was soon supplying Italy, France and the Netherlands. In 1982 the name "Kuchenmeister" was invented and became popular around the world.
Kuchenmeister is the first company in the industry to start production in East Germany on July 1, 1990, before monetary union! In just eight days, the plant for the plate cake production in Soest will be dismantled and reassembled in Berlin.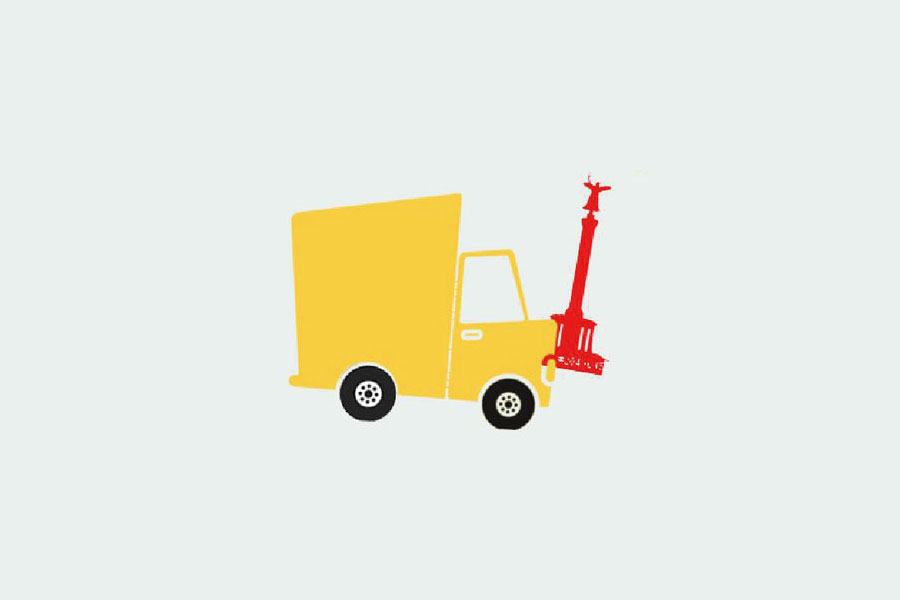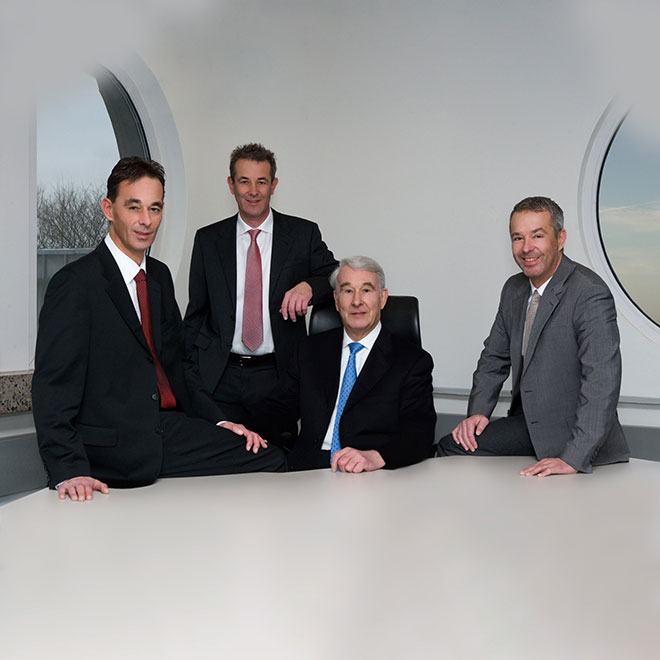 The three brothers take over the company: Hans-Günter becomes operational manager, Thomas is responsible for the finance and controlling department as authorized signatory and Uwe is responsible for purchasing raw materials, product development and quality assurance.
Ingeniously delicious: Hans-Günter Trockels refines the popular croissants with a nut-nougat filling. This idea made Kuchenmeister the market leader in this segment. From over 30 applicants, Kuchenmeister is also selected for the production of special cake bars with a juicy filling. The necessary production facility is planned, built and put into operation in just three months.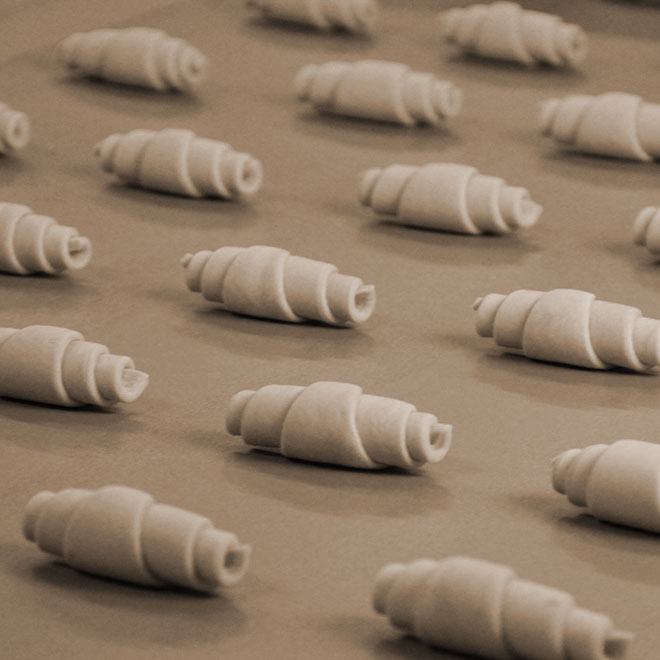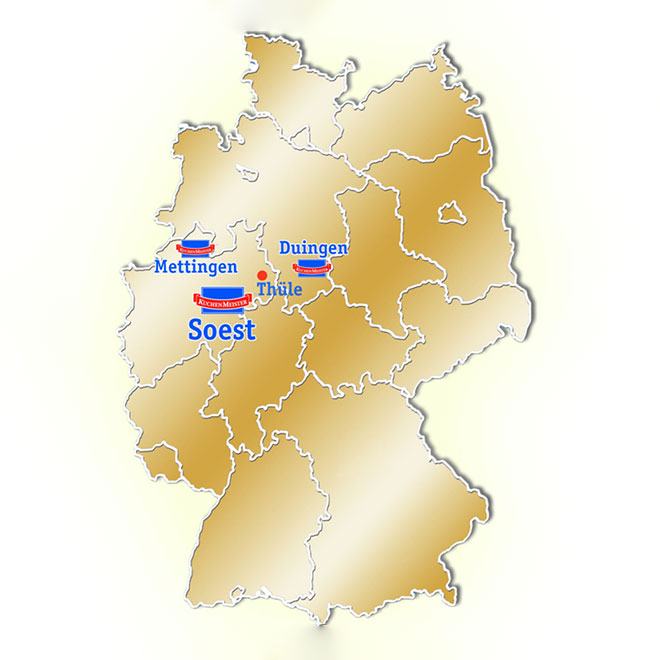 With the takeover of the Duingen and Mettingen production sites of "Lady Cake Feinkuchen GmbH", the company has seven additional production facilities. Kuchenmeister continues to expand and takes over several production companies from "Kamps AG".
The company's 125th anniversary is celebrated for three days with many guests and customers from Germany and abroad.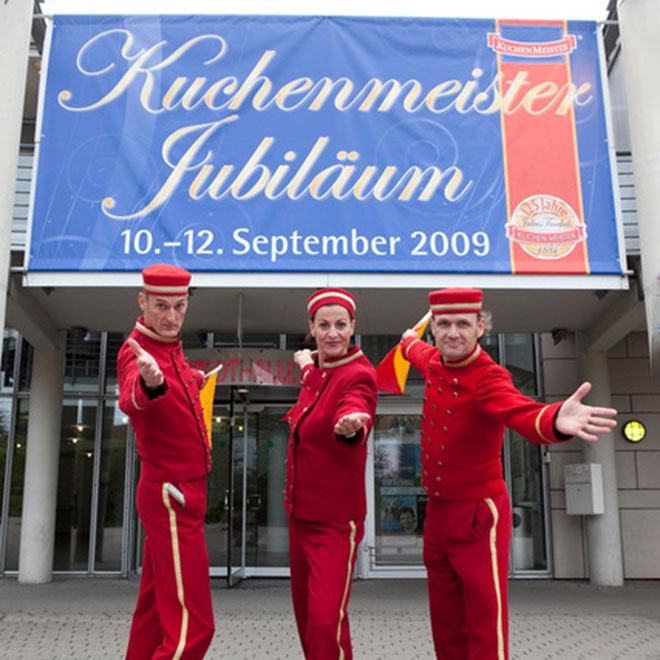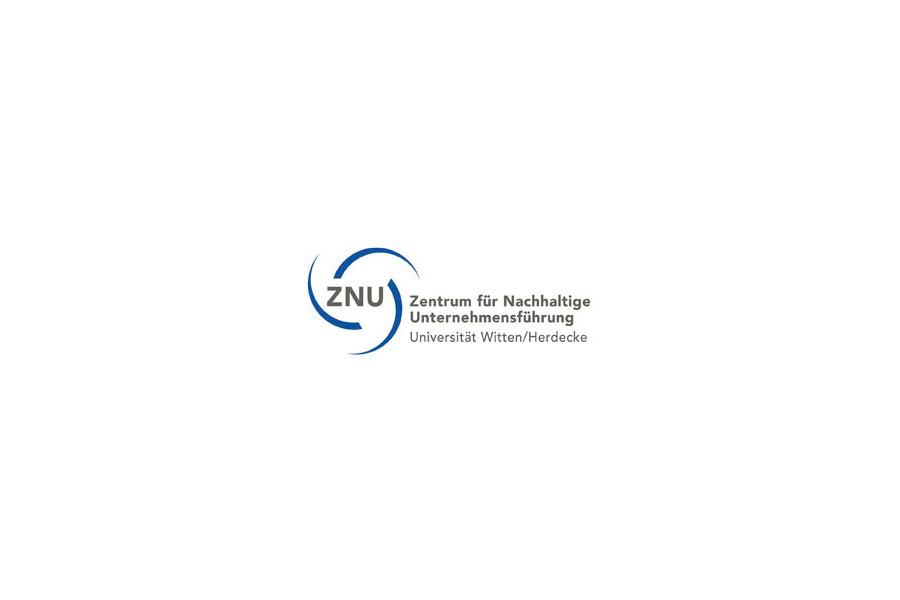 Kuchenmeister is one of the first food manufacturing companies to receive the "Sustainable Management Food" certificate in 2012. The Center for Sustainable Management at the University of Witten-Herdecke (ZNU)has developed a sustainability standard for the food industry in close cooperation with TÜV Rheinland. The company and product level, climate and energy, the use of resources, animal welfare and a large number of other process levels. Kuchenmeister is one of the pilot companies for the certifiable ZNU sustainability standard.
In 2014, Kuchenmeister builds a new logistics center because the existing storage capacity is no longer sufficient. The new logistics center is not being built "on a greenfield site", but is being built on a brownfield site. Ecological criteria play an important role in construction. There are 12,400 shelf spaces and 1,100 floor spaces on 10,000 m². 48 warehouse workers are employed, 10 employees are in administration.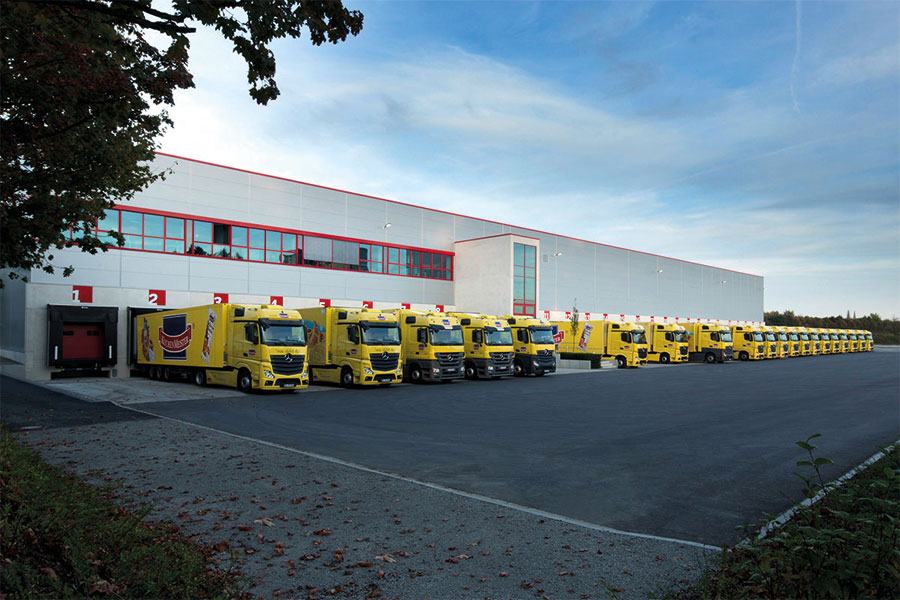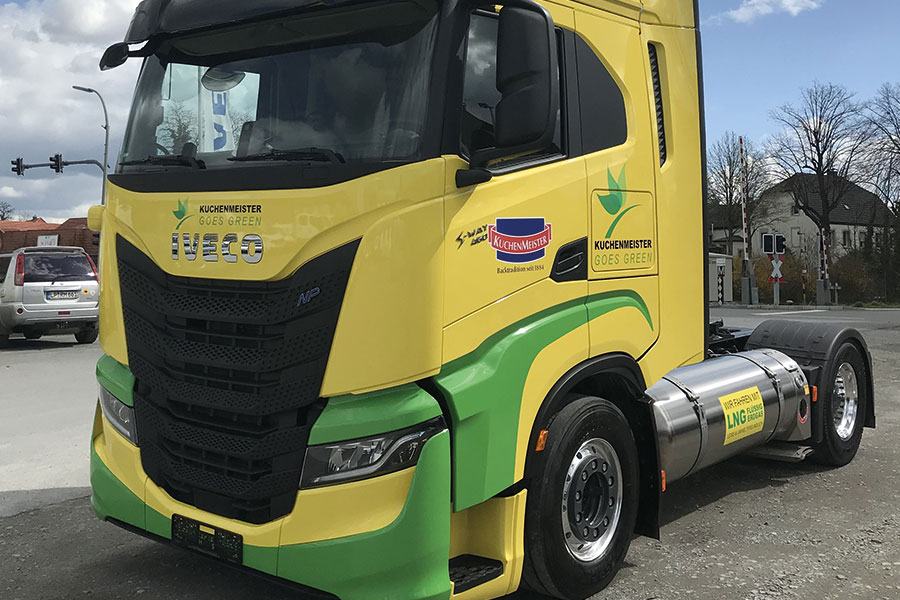 Cake master sets the first milestones on its way to climate-neutral locations: LNG and CNG gas are purchased, the car fleet is only supplemented with e- and e-hybrid cars and the first climate balance is drawn up. This makes us pioneers in the field of "sustainability" for many companies and industries.
The new production hall on the site of the logistics center in Soest is inaugurated and sets new standards for sustainable construction: increased roof thermal insulation, ISO-Rock concrete walls, triple-glazed windows, heat recovery systems, combined heat and power plant, ventilation systems with 100% fresh air, Energy from photovoltaic systems, LED lighting, recycling of 21000 tons of stones or energy-saving LED lighting are just a few of the many climate-friendly elements.