The best special items in the world!
In the second choice area Kuchenmeister sells everything that doesn't conform to the "norm". Be it overproduction, returns due to a short remaining time or simply small blemishes on our products.
Too good for the bin!
Kuchenmeister has been working with several "food rescuers" for many years. In the classic way with the food banks and food recycling companies or more recently via various websites that are dedicated to saving just those foods.
Around 18 million tons of food end up in the bin in Germany every year. This corresponds to about 1/3 of the current annual food consumption. In order to do our part and keep this figure to a minimum, we do everything we can to keep our items from being disposed of. Part of this concept is our second choice sale.
1A taste
Although the products are sold as second choice goods, they are in no way inferior to first choice in terms of taste. They go through the same quality controls and are baked according to the same recipes. We would be pleased if you could convince yourself of the TOP quality of our goods and ultimately do your part to save food!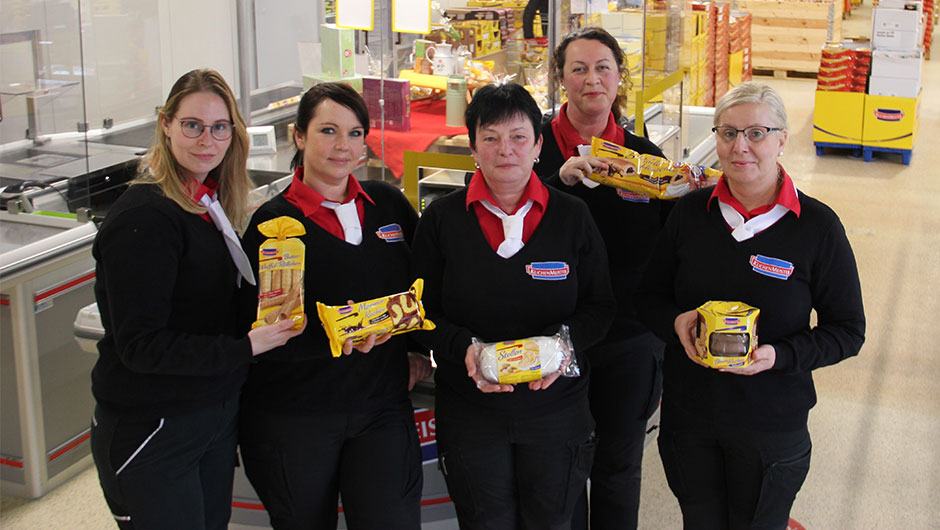 We are happy to help you with questions, suggestions, praise and complaints. Simply contact us.